I love flowers – I feel that they bring an element of life and beauty to any setting. And it's no surprise that one of these settings are weddings.  Whether you choose to have flowers in your décor or not, most brides will always choose to have flowers for the bridal party. Now it's not everyday that you walk around with a bouquet of flowers in your hands, so it's only natural that some brides will forget them and others will feel awkward holding them. So what are you supposed to do with your bouquet? Is there a right way to hold it? Where should you put it when you need your hands for something else? And at the end of the day what do you do with it then? These are just some of the questions I'll answer today.
Pre-Ceremony
So your planning is complete and your wedding day has arrived. In your planning you will have determined how the bouquets are going to get to you on your wedding day. You will either have arranged delivery with the florist or organised with your wedding planner or trustworthy friend to collect them for you. Make sure that you have your bouquets onsite with you at least 2 hours before you are due to leave for the ceremony, so that your photographer can capture some beautiful detail shots just like the one above. Also if you are having some pre-ceremony photos with your bridesmaids and parents, make sure you are holding your bouquets for these too.
With all you pre-ceremony photos complete, it is now time to leave for the ceremony. Remember to take your flowers with you. This may seem a little obvious but in all the excitement it is easy to forget something, and believe me it does happen. If you are worried you're going to forget, ask a couple of people to specifically remind you (maybe even set an alarm on their phone as a backup).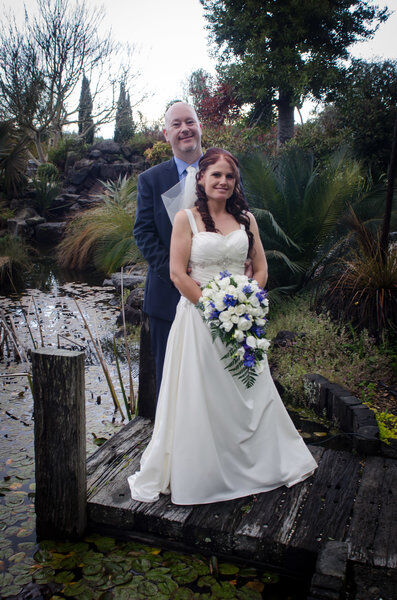 Holding The Bouquet
You have now arrived at your ceremony venue and excitement is building as you prepare to walk down the aisle. You and your bridesmaids are all holding your bouquets – but are you holding them correctly? Yes, there is a correct way to hold your flowers. You should have a steady grip with both hands, holding the bouquet just below your waistline. But do keep your arms slightly bent, as this will reveal the curve of your waist. Of course two hands isn't really an option if you are being escorted down the aisle, but you can still hold your bouquet in this position with one hand.
The main reason for holding the flowers lower, is so that you don't hide the details on the bodice of your dress. But I also think it causes you to have better posture when you're not all hunched over your bouquet of flowers and this will mean that all the photos taken of you walking down the aisle will be far more flattering.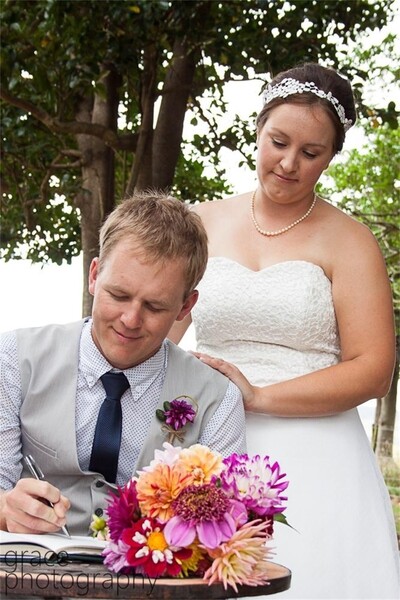 During The Ceremony
Having walked down the aisle you now stand before the love of your life. The celebrant asks you to face each other and hold hands for the exchanging of the vows and rings. You now need your hands free from your flowers, so you simply turn to your Maid of Honour and gracefully hand her your bouquet. When it comes time to sign the register, she will need to give them back to you, so that you can take them with you and place them on the signing table while you and your groom sign. Assuming your Maid of Honour and Bestman are signing as your witnesses, she can do the same thing when they sign. By doing this you are naturally creating a more beautiful photo opportunity.
Photo Shoot
As you leave the ceremony for photos, again remember to take your bouquet with you. Incorporating your flowers into your wedding photos can turn a nice wedding photo into a stunning wedding photo. I see a lot of wedding photos, and when the bouquets are left out it often feels like the photo is unfinished. The cost of flowers and photography often represents a large portion of the wedding budget so it only makes sense that you get the most out of them.
Reception
Its party time! The MC has announced your arrival and you enter the reception ready to celebrate with your family and friends. And yes, you are still carrying your bouquet. As you are seated you look for somewhere to put your flowers. Again this is a great opportunity to make the most of your bouquets. I suggest placing the bouquets either along the front of the bridal/head table in a way that works in with the table decorations or place them on the cake or gift tables.
Later in the evening you might choose to throw your bouquet – this is something you should decide on during the wedding planning process. Some brides who wish to keep their bouquet, but still want to throw one will either throw one of the bridesmaid's or have an extra one made up especially.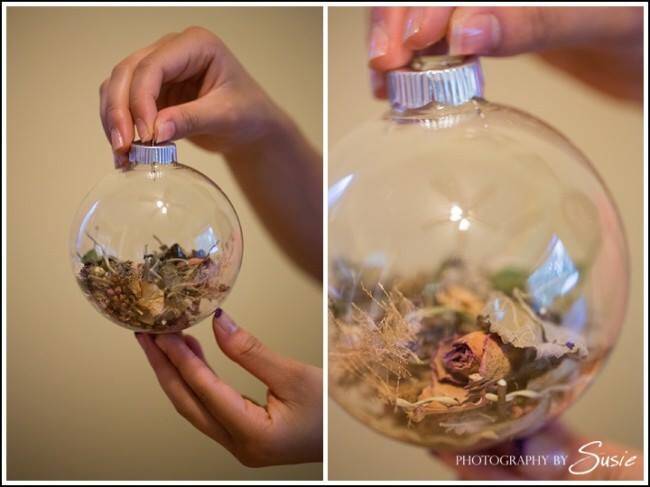 At The End Of The Day
Now that your wedding day has come to end you can say farewell to your bouquet, however many brides choose to keep them. There are many lovely ways to preserve and display your wedding flowers. You can see some of these on one of our boards on Pinterest.
I hope that by having read this you can now feel confident that you know exactly what to do with your wedding bouquet.
Copied with permission from As You Wish Events Blog