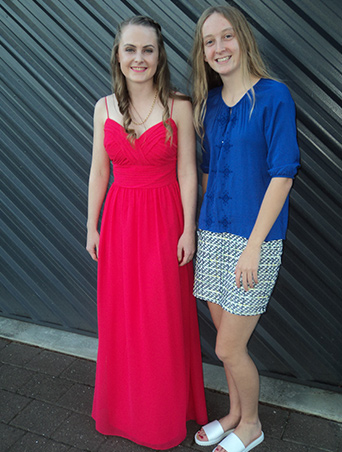 Hi Colleen
Thanks so much for forwarding ball gowns we ordered for our daughters.
I've attached a home snap of the pink gown which looked stunning on our elder daughter.
The alterations you made were perfect too! The ball went well and she really felt like a princess!
Our younger daughter is thrilled with the two-tone blue gown also.
Can you believe the Size 0 still needs a small alteration down in size!
We are going to see if attaching the straps will be enough before having it altered.
Thanks again for all your help!
We may be back next year… for the very last ball-gown!!
Kind regards to you and your team
Jo Jackson